How to start winning at Bowling
Imagine challenging your friends at bowling and actually being able to compete on the same level, with everybody having fun.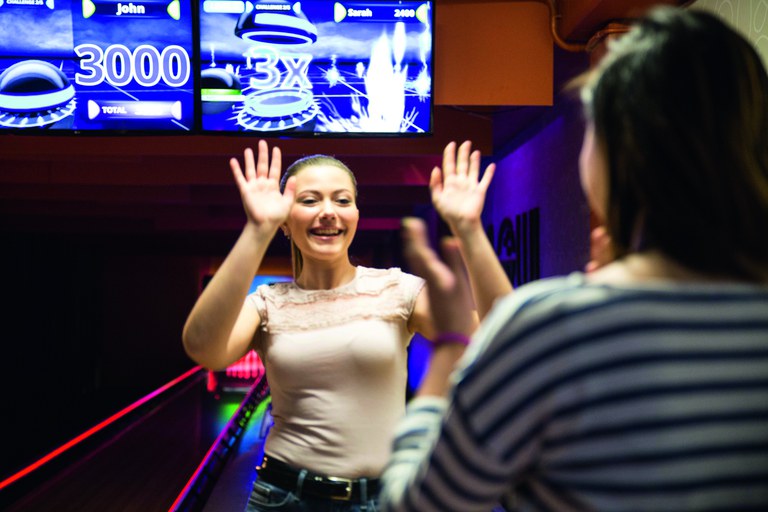 HyperBowling's video game-like vibe with progressive levels, challenging moving color targets, real risk and reward and score multipliers gives you the opportunity to win big. And now, one single ball can change it all.
Start with HyperBowl and work your way through the levels, or if you're feeling confident and looking for something a little more challenging, give HyperBowl Pro a shot.
Ready to have a little fun rivalry with friends? Then HyperSquad might be a good fit as you can battle it out to claim your territory and earn your bragging rights.
In HyperActive winning is a combination of skill and luck.  But make sure to watch out for Buster who will can make winning a real challenge.
With HyperBowling, everyone can play and anyone can win!