Getting Introduced to the Game
HyperBowling is a revolutionary new way to bowl! This living, interactive experience is like playing a physical video game on the lane.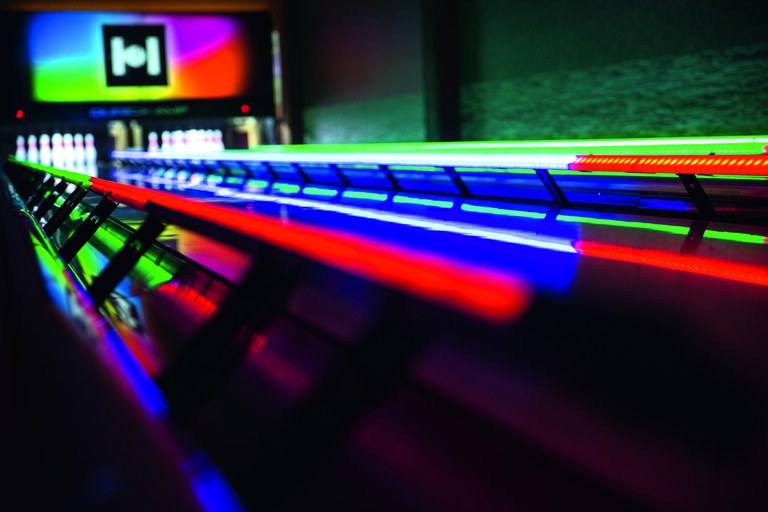 HyperBowling locations each offer four unique games, giving everyone a chance to win and get in the game. For beginners, we introduce HyperBowl, the first of its kind and perfect for anyone looking for fun. HyperBowl is a great game to begin with and see just how much fun and challenging HyperBowling can be! Take aim at the colored targets on the lanes and multiply your pin fall! It may look easy at first but watch out! Each level increases in difficulty!
So, what's the trick, and how do you win?!
Well, it's really simple. Each pin down is worth 100 points, and when you hit a colored multiplier on the bumper you can raise your score 2X or 3X! Therefore, when you hit the 3X color on the bumper and then knock down 6 pins, your total score is 1,800 points.  And to think if you got 9 without hitting a target, you still get 900! Crazy, huh?  This new way to play gets everyone involved, and one throw can get you right back into the game. But avoid anything RED. If you hit the red on the bumper, it counts as a zero for that turn. 
Your goal is to accumulate enough points to unlock more higher levels.  Each level consists of 5 challenges, and for each turn you throw only one ball.  Therefore, the game moves quick, and you stay engaged the whole time.  So, aim for those multipliers, and level up to get in on all the fun.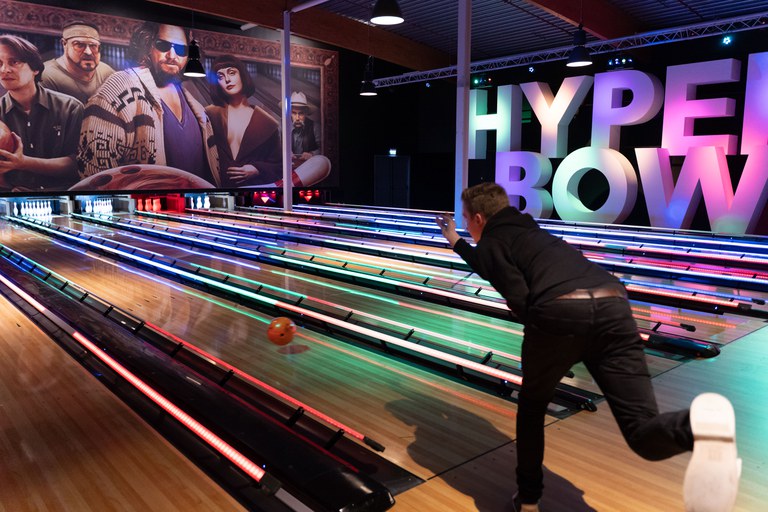 HyperBowl takes what you remember about bowling and throws in revolutionary technology to bring in a video-game like aspect to the sport. With HyperBowl it's big scores and even bigger smiles. It's having the time of your life  with something you can compete in while having fun! Because when you're HyperBowling, #everyonewins